Have your own account take the same trades as Jim Roemer's Weather Wealth Trading account
Jim is a meteorologist, futures trader, and past top performer in the World Cup Trading Championships®.
He has worked with major hedge funds, Midwest farmers, and individual traders for over 35 years. With emphasis on interpreting how weather impacts market pricing and market psychology, coupled with his short and long-term trend forecasting in grains, softs, and the energy markets. Jim has established a unique standing among advisors in the commodity risk management industry.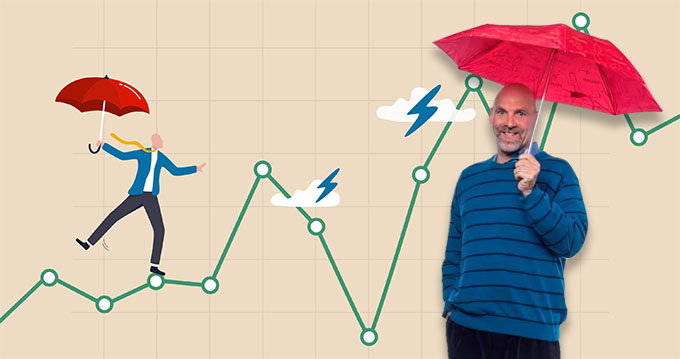 Trading futures and options on futures involves significant risk of loss and is not suitable for everyone. Past performance is not necessarily indicative of future results. When you subscribe to follow a program with AutoTrade Trading Service, you will receive the same fills at the same price and time as the lead trader or you will not be charged any commission for the trade.
*With the exception of trades placed outside of a program's AutoTrade block when synchronizing positions for a follower entering a program or liquidating positions for a follower exiting a program.
Performance shown is for a proprietary account owned by Jim Roemer and is not necessarily indicative of subscriber rate of return and drawdown due to fill price, slippage, funding level and other factors. Subscribers may begin following the trades made in the Leaders account at any time, therefore all Subscribers have not necessarily participated in all trades generated by the leader in his account. Net-profit calculated using initial investment of $25,000, Subscription rate of $300 per unit per month and standardized commission rate of $24.98 including estimated Exchange, Clearing and Transaction fees of $4.98 per round-turn. The actual amount of fees may vary with each specific futures or option contract traded. Default values for commissions and subscriptions are standardized rates available through any authorized AutoTrade broker A unit is equivalent to the quantity traded by the advisor on each trade, and may vary from program to program. There have been no funding additions to this lead account. Drawdown is the greatest cumulative peak-to-valley percentage decline in month-end net equity during the life of the account. Subscribers funding with a balance equivalent to the advisor's initial investment subsequent to the program inception date could experience a drawdown that exceeds the advisor's historic drawdown on a percentage basis. Subscribers should take this into consideration when determining the funding level of their account.